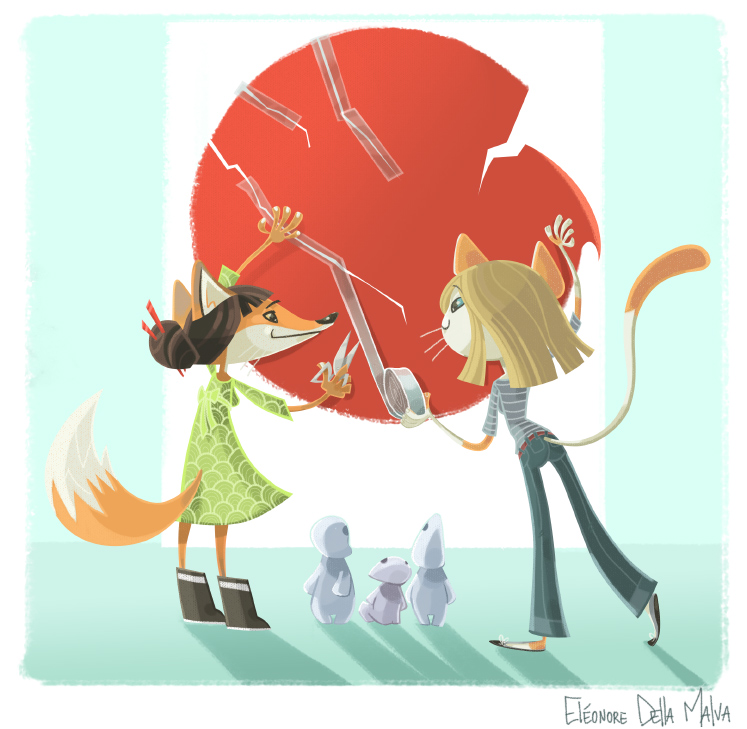 Cliquez sur l'image pour agrandir l'aperçu.
L'illustration Duvet, sera présente dans l'artbook Magnitude 9, édité par CFSL Éditions.
Plus de 200 illustrateurs ont fait don de leur travail.
Les bénéfices des ventes seront reversés à Give2Asia, dans le cadre de l'opération Tsunami.
Cela fait déjà trois mois que la catastrophe a eut lieu.
Les médias officiels en parlent peu, mais la situation est loin d'être rétablie.
La mise aux enchères d'originaux, organisé par le forum café salé et la galerie Artludik a déjà permis de récolter 31 550 € au profit des sinistrés japonais.
Duvet Illustration, will be published by CFSL Edition, in Artbook « Magnitude 9 ». More 200 illustrators give their illustration.The sales proceeds will benefit Give2Asia, as part of the Tsunami operation, to help Japan.
CFSL Community, with help from Artludik Gallery, had already helped raise 31 € 550 in favor of the Japanese.