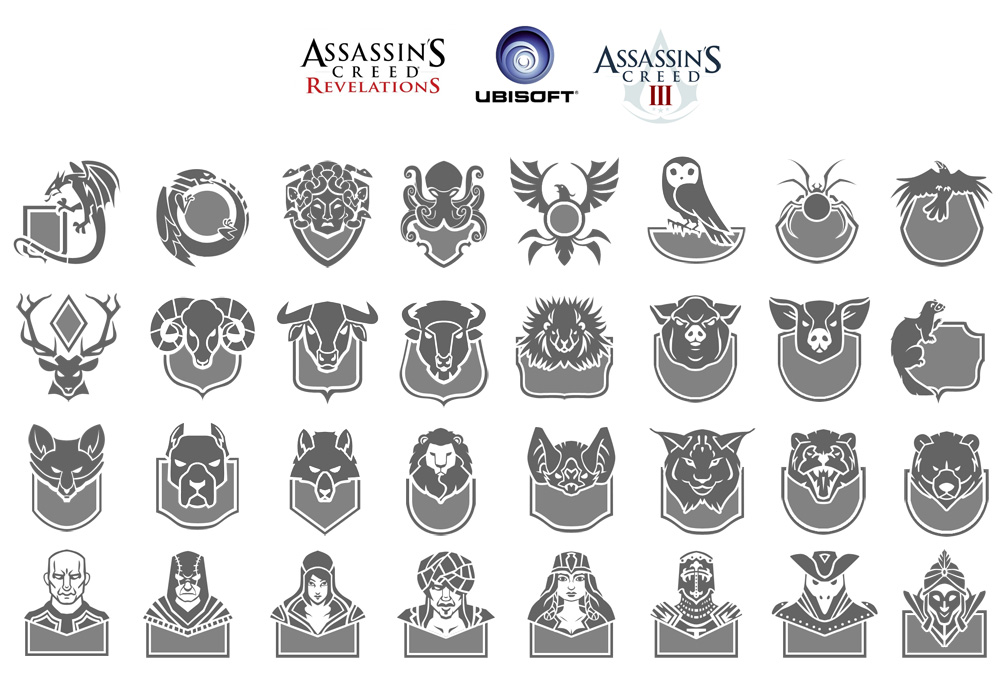 Cliquez sur l'image pour agrandir l'aperçu.
Assassin's Creed • Jeux-vidéo
publié par Ubisoft
Un petit extrait de mon travail pour Ubisoft sur les multiplayers d'Assassin's Creed Revelation et Assassin's Creed III, sous la direction artistique de Mathieu Granjon.
J'ai été un petit écrou de la grande machine de production sur ces deux jeux. Mais j'ai tout de même crée 260 blasons différents, autour de l'univer Assassin's creed : Blasons médievaux, animaux totems, armes fétiches, personnages emblématiques etc.
A small excerpt from my work for Ubisoft. I had worked on multiplayers from Assassin's Creed's game : Revelation & Assassin's Creed III. Artistic direction : Mathieu Granjon.
I had been a little nut of the large production machine on these two games. But I still had created 260 different faces around the univer Assassin's Creed: Medieval blasons, Animal totems, weapons, iconic characters etc.